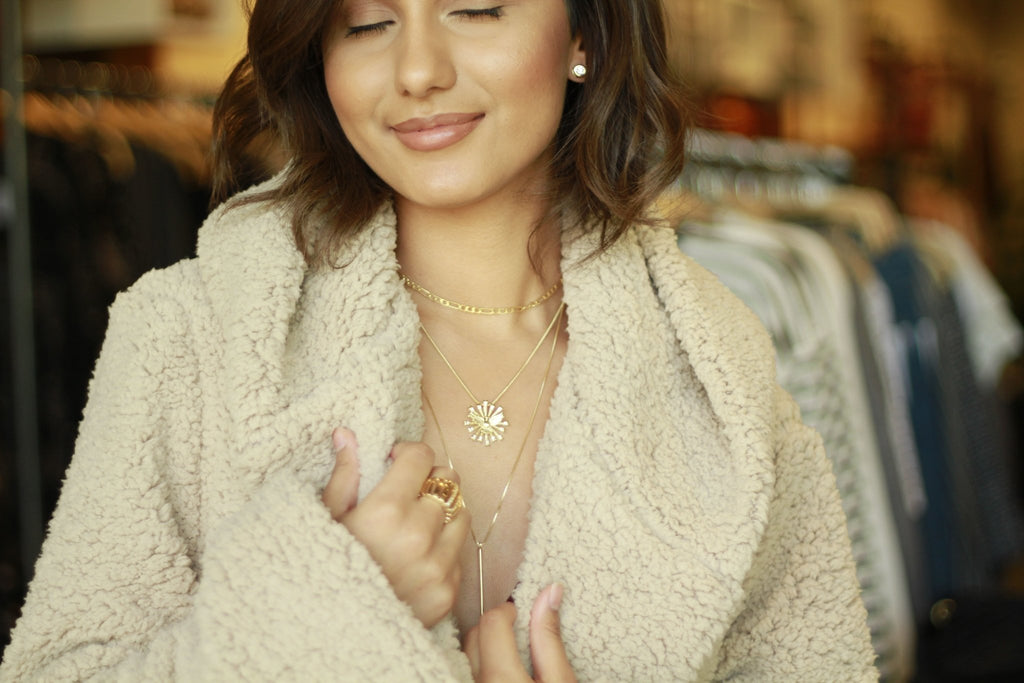 Nothing completes a great outfit quite like the perfect necklace and layered necklaces make a powerful fashion statement.
Try plain Chains of alternating lengths and different textures, adding charms to the chains will definitely make the layering more interesting.
You can also play with different type of necklaces, and incorporate a lariat necklace to give that extra oomph to the set, or try incorporating a statement piece in the mix.
Create your own unique layer mix to dress up that plain tee or that cozy sweater. Layered necklaces are perfect year round; they have a very sexy and cool vibe.
Check out Donna Italiana layering Necklaces for inspiration on creating and amazing layers.
Happy layering!